SERVPRO Has the Restoration Experts You Can Trust | SERVPRO® of Biddeford-Saco
4/21/2022 (Permalink)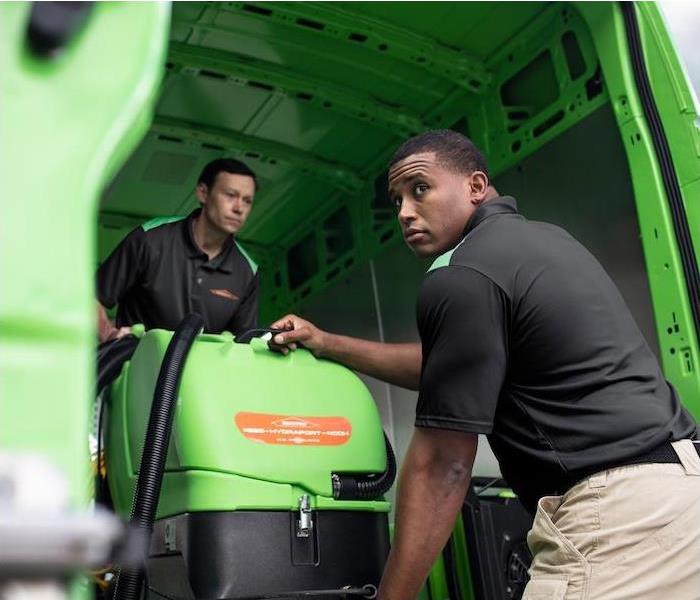 No matter the damage sustained, SERVPRO Biddeford-Saco has the tools and team to help your home return to a normal state quickly.
There's more to SERVPRO than general cleanup, restoration or construction services. We're here to take care of you when even the worst natural or manmade disasters strike.
Your local SERVPRO has you covered whether you're experiencing flooding in your Biddeford-Saco home or the remnants of a large storm hit your business. Here's what we can offer you 24⁄7:
Water Damage

Flooding can occur at any time, and whether it's an inch or a foot, it can cause serious damage. In fact, floods cause more than $10 billion in damages nationwide every year.

If you're a home or business owner, it's likely you will encounter flooding issues in your lifetime, but SERVPRO has the tools to deal with the damages. We'll help you understand the severity of the damage, so you're able to make the right choice for restoration.

We have the tools to detect hidden moisture and extract standing water. We'll also assist you in developing a water damage restoration plan to ensure your home is clean, dry and restored to preloss condition.

Fire Damage

A fire department in the United States responds to a fire every 23 seconds, and there was roughly $8.1 billion in direct property damage and losses nationwide in 2020. If your home or business has sustained fire damage, we'll jump right into action with our seven-step restoration process.

This starts with an inspection and damage assessment and progresses through all the necessary, in-between steps before starting repairs and construction.

Storm Damage

Storms can bring around anything from floods and wildfires to tornadoes, hurricanes and blizzards. Our goal is always to have you back in your newly restored home as soon as possible.

Storm damage can include more than just flooding, as seen in Maine in November 2021. According to the Maine Department of Transportation, significant flooding happened in the Midcoast area of the state. In Saco, a sinkhole opened up on Summer Street. Additionally, in Biddeford, a large chunk of the wall and adjacent pedestrian lookout along the Saco River was swept away by water during the storm.

Storm and water damage can affect not only the structure of your home but your belongings as well. SERVPRO specializes in content restoration, with the mindset of restoring rather than replacing.

Some of the services we offer include dry cleaning, wet cleaning, foam cleansing and abrasive cleaning. If your home requires a more extensive clean, we also offer move-out services, so we can bring your home back to preloss condition as soon as possible.

What Sets SERVPRO Apart?

We're there when you need us. You can reach out to a SERVPRO expert via our 24⁄7 Emergency Line day or night and receive immediate assistance.

Our experts in green are part of the No. 1 cleanup and restoration team in the nation with more than 50 years experience. We're locally owned and operated, but we're also backed by a network of more than 1,900 locations around the United States, so you can rest assured we'll have your home or business back to "Like it never even happened" status as quickly as possible.

Regardless of the type of damage sustained, SERVPRO has the tools and teams to help your home or business recover from its disastrous effects. Contact us anytime when you need a dependable team to help you rebuild your life.